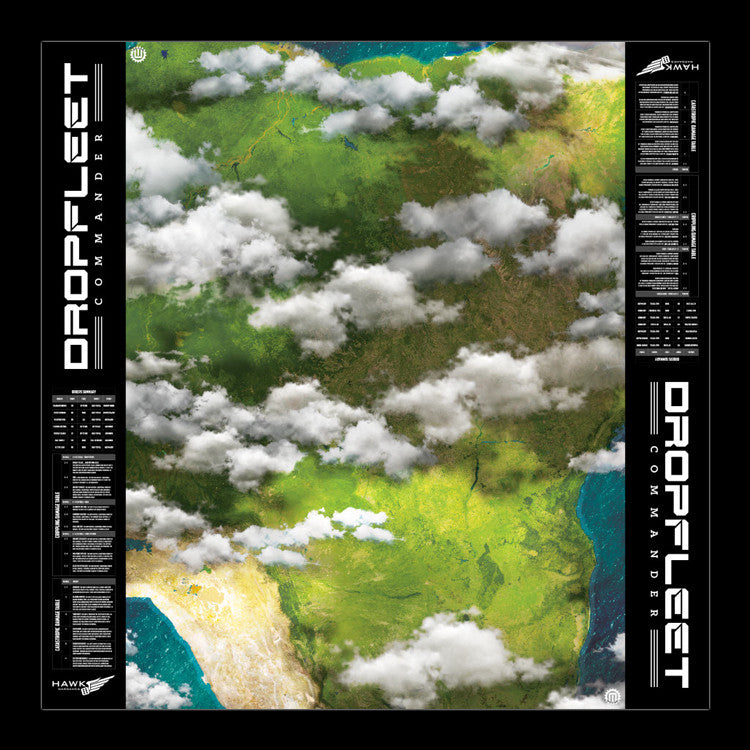 TT COMBAT Dropfleet Commander Demo Play Mat by Mats by Mars
---
Calling all Talons!  Make sure your prospective players fully sink their claws into the beauty of Dropfleet Commander with this immersive demo mat; complete with pertinent rules and tables!  Drop into Dropfleet today!
Mats by Mars Tabletop Wargaming and Role-playing mats are immersive backdrop for your gaming needs.
 Available in 4'x4' total size, with a 3'x4' center playable surface. 
Interested in a full 48"x48" playfield with the tables and charts included?  Check out our Dropfleet Mats with PlayerAid Border here!
What do you get from Mats by Mars?
A vibrant, scratch resistant, detailed design printed on ultra-durable heavy weight matte banner material suitable for the outdoors (let alone your gaming table). Each mat features a slight texture that keeps models from unwanted sliding.
A wet-erase compatible, easy to clean, waterproof mat that
An Anti-Curl mat that lays flat when you need it, and rolls up for easy storage when you don't!
All logo and rules text used with permission of TT Combat.
Coastal Combat Mat design belongs to Mats by Mars
---
Share this Product
---
More from this collection